As a creative trying to follow your dreams, you're going to need money. You need money, specifically, to buy the things that'll help you reach your goals. I know that you don't want to get a job waitressing at Denny's or become a freelance writer to write about boring topics you don't care about because that's not what you dreamed of doing, but dude.
One step at a time. 
You need money to buy materials, to buy books that will help you grow, to buy ads to promote your art, to start a blog, to take classes, to go to conferences, to… literally do a thousand other things. 
I know you don't want to work for someone else, but right now, you have to. You're not going to work at that Denny's forever!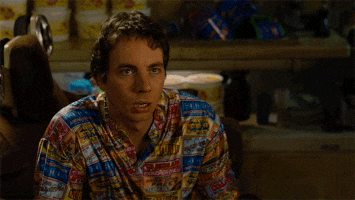 For right now, you need to put your feelings aside, ignore what you think your family and friends will say about you, and do what you need to make money. 
In other words, shove your pride as low as you fucking can.
You don't have a choice but to get a job. You can't do much without money. You can get started, and even keep going for a little bit, but eventually you're going to need it.
Hosting this website costs money. You see the lock in the corner of the website address bar? That cost $75.00. How did I improve my writing? I bought courses and books.
Believe me, I understand that you want to help people and change the world, but right now, you need a job to support your dream. 
So, for now, get a job for selfish reasons. Find a job just because you need the goddamn money. (Don't tell the person interviewing you that, of course.) You don't have to necessarily like it. This job is only to support the thing you do like—remember that.
But work. This is just a stepping stone. It will take time away from creating, yes, but it's a sacrifice worth making. 
Shaunta Grimes in her article, "25 Tips for Becoming a Writer" talks about this as well. She mentions writing, specifically, but it applies to all art forms. Here's what she had to say:
"Make your day job serve your art. This is a shift in thinking that could change everything for you. Start thinking about your day job as something you do in service of your writing. Your nine-to-five pays the bills for you to write. It gives you those pennies you need for an editor and cover designer." 

Shaunta Grimes
Plus, you'll feel good about yourself! I love making money. Who doesn't? Creating things, submitting them and getting rejected, or uploading to Instagram and only getting ten likes (all from your family), sometimes makes you feel like you're not doing anything useful with your life.
So, take the money and feel like you're actually doing alright. Do what you have to do to support your dreams and goals. 
I personally work as a freelance writer on UpWork. I've got two steady jobs at the moment, and I'll get random ones in between. Do I sometimes dread doing the work, and just want to blog or write a story? Yes. But overall, it's not bad, and it's worth it because I get to buy the things I want that will help me grow.
---
LET'S TALK ABOUT YOU
Let me know in the comments:
Do you have a job to support your dreams?  Where do you work? Is it really that bad?